Punch Laser Nesting Software
Punch Laser Nesting Software is a fully functioning and integrated nesting solution designed for multiple technologies like Punch, Laser, Waterjet and Plasma based machines.
Features include optimal nesting algorithms which can be used depending on the style and nesting you require which ranges from basic rectangular nesting through to dissimilar parts and our latest nesting algorithm Flux Nest.
Directly import or design your CAD files, with  extremely quick processing of parts and assemblys.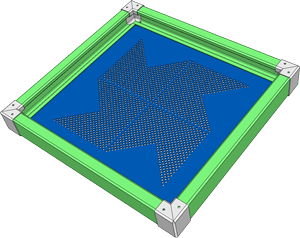 Flexible and high performing nests based on the machine technology being used.
Laser specific updates in nesting include.
Windows 10/11 64 bit
2 -3 GHz processor
8GB Ram
Open GL 4.2 Support (Dedicated or Onboard Graphics)
500 MB Storage Space