At Metamation we greatly value the testimonials from our customers where our contining goal is to be at the cutting edge of software innovation for the sheet metal manufcaturing industry.
We believe our success is driven by our customers success and below you will see a range of testimonials from a wide range of customers, from single machines through to corporate clients.
Looking forward to a good working relationship with them as we know they are a forward thinking company
NFP (U.K)
The ease, speed and flexibility of the nesting portion of the software, greatly reduces the time when dealing with static nests
Kohler (U.S.A)
Enterprise has helped us better manage our parts and revisions across multiple programmers
Pinion Adams (South Africa)
We can batch program hundreds of parts through Enterprise in less than 10 minutes
Eaton Cooper (USA)
A vast improvement over our previous software, especially the 3D capabilities.
HSM Aero (U.K)
MetaCAM's open interface to VB allowed us to automate production cycles and reduce production development time from 3 days to 10 minutes
YESCO (U.S.A)
We had impressive results in terms of reduced scrappage and large productivity improvements.
Contracts Engineering Ltd (U.K)
Software keeps workflow moving and operators on the shop floor
B&J Inc (U.S.A)
Due to the automation and ease of use our output is 3-4 times more than we used to achieve with both of our prior CAD/CAM systems.
Eaton Electrical (U.K)
Scheduling jobs and monitoring productivity on the machines has become that much easier
Monarch Metal (U.S.A)
I have found the software to be intuitive, good automation and the support back up has been great to date
Safire Design Engineers (U.K)
Drop in a DXF and Enterprise will immediately give you the cutting time and price estimate
Yarbrough Industries (U.S.A)
We are extremely impressed with the speed and solutions available from Metamation and we are already identifying potentially large cost savings for the business
Grenville Engineering (UK)
Nesting element is very good and utilises the sheet very well
Bulldog Security (U.K)
We have reduced our shift requirements by 15-20%
Marley Engineered Products (U.S.A)
A good overall product for our punching machines
Dataracks (U.K)
We can easily switch jobs from one machine to another
Carter Hoffman (U.S.A)
MetaCAM Enterprise Edition has saved us 4-5 hours per job.
Lasnek (U.K)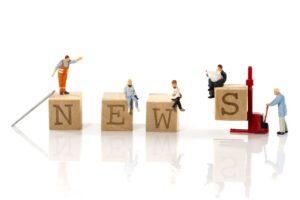 Metamation's PunchCAM module is a powerful and configurable software designed to help make optimal use of your time and machine with intuitive and easy to
Read More »